News
by

Dalai
---
Those of you who watch HoMM4 forums closely, probably remember the idea to create an AI enhancing utility. The general idea is to give players an instrument with which he/she can turn on and off different scripts to help AI. It's not real AI, of course, we rather help it cheat to the degree that is acceptable and fun for a player, and all on one centralized dashboard.
The initial discussion is here: Call to H-IV mapmakers - AI enchancing scripts
We at Equilibris Team tried make this idea a reality, but had couple setbacks. Recently we joined forces with iLiVeInAbOx05 whom you know as an author of Advanced Options Map Editor for HoMM4, and started making some progress.
The video below is a proof of concept showing how it works.
New scripts are added every day, but we will need good mapmakers' help with more complex and interesting ones.
---
by

Pol
---

There will be a twitch stream about upcoming Trial of Fire Stand-Alone Addon.
When? From 13:00 - 15:15 UTC. Don't forget to register on twich in advance to join the discussion. And have your question ready.
Presentation will be served straight by Heart [developer], Limbic_Ramiro [Level Designer] and Limbic_Oak [AI programmer]
Now ladies and gentlemen carefully examine your questions and don't forget to reserve a seat in totally worth twitch session.
---
Read more: Introducing Trial of Fire on twitch TV at 1st Aug 15:00 GMT+2
by

Pol
---
Dear Visitors,
our forums are currently undergoing maintenance update. Please be patient. We will be back soon.
Edit: Update is now complete!
---
by

Kalah
---
You may ask yourself: "What took so long?" Well, long story short: I haven't been very active lately. I'm slowly moving away from the franchise, focusing more and more on other aspects of my life and less on this. But I promised myself, months and months ago, that I would finish the Heroes VII walkthroughs, so now that I have some spare time on my hands, I decided to do it.
So then, the Dungeon campaigns are done, and I just finished Ivan's story too, mere minutes ago. The clock is 5am here and I guess I do still kinda miss the days when I could play all-nighters with my buddies. Anyway, I hope you find my work useful, and if you have any comments to make or things to add, you can put it all in the comments of the articles.
Enjoy!
Celestial Heavens' walkthroughs page
---
by

Kalah
---
After much work, iLiVeInAbOx05 has released the first version of his HoMM4 advanced options map editor. It is downloadable from Celestial Heavens right now.
---
by

Kalah
---
In an official announcement, the developers have pushed the deadline on the Heroes VII expansion to August 8th.
Right or wrong, what do you think?
---
by

Kalah
---
The creature lineup for the Fortress faction has been announced. See the official list here. What follows is my immediate reaction to them:
---
by

Kalah
---
The first expansion to Heroes VII has been announced. Given the title "Trial by Fire", it will be a stand-alone expansion featuring The Fortress faction with their Dwarven rune magic. Set for release on June 2nd, it will also offer players 6 new skirmish maps and 2 bonus scenario maps written by Terry B. Ray.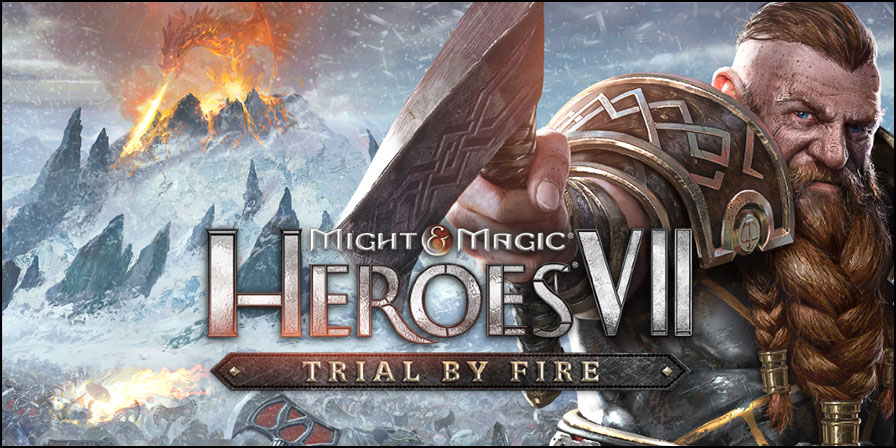 ---
by

Kalah
---
As announced on the official page, another part of The Lost Tales of Axeoth has been released in a free update for Heroes VII.
The patch notes for 1.8 can be found here.
---