Which ones do you like most?
1. Pikeman / Halberdier (Heroes3), least armored of the faction (except monks), wears helmet and shoulder pads as their only protective gear, armed with polearms. easy to train en-mass, not a part of any knighthood but Knights cannot be without them.
2. Crossbowman (Heroes4), wears full-chainmail and spiked pot helmet. armed with crossbow (which hopefully able to penetrate chainmail underwear
),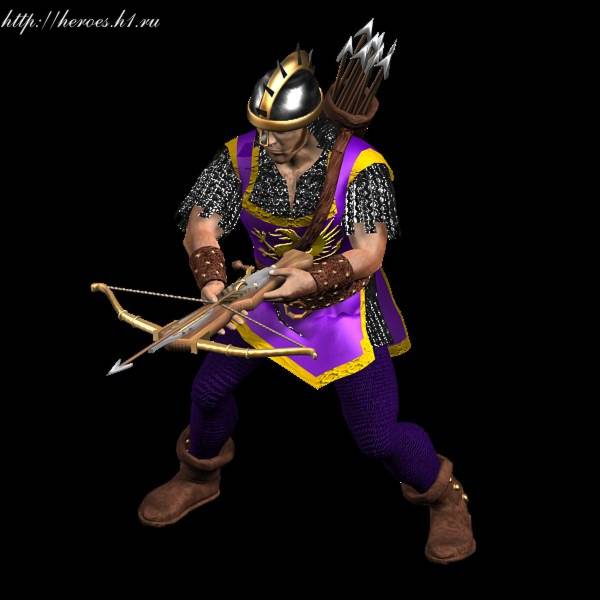 3. Esquire (Heroes4), teenager who is at the first step to Knighthood (You have to be an esquire and works as a serviceman to any local Knight, or Noblehouse you're loyal to...... through the whole career, an esquire will gradually trained with various weapon skill, along with courtier lifestyle (yes... what we considered as being a "gentleman" .... oh didn't i tell you the clue that why Esquire become a name of men's magazine?) but at first, an esquire will be assigned with flail/mace (to learn how blunt weapons work against superior armored foe!), at war, an esquire will gain access to chainmail (a moderate type of armor in Might and Magic universe) and wears a clan tabard. but no helmet for him (since he's at the first step to knighthood, give them too many gears means too many burdens for a n00b like that to maintain).