Time for some screen shots for the above update! They start with two maps already loaded, my Heroes Chronicles campaign, and a test map (Small empty). I switch to the second map of the campaign, and go to the "Scripts" tab (I should probably change that to "Events").
To copy scripts, highlight the scripts you wish to copy, then right click the table, and select "Copy". Right now, if there are no highlighted rows, all events are saved for copying. I'll probably add another menu item "Copy all rows".
Now, switch to the map of your choice. The only other map I loaded was one of my test maps.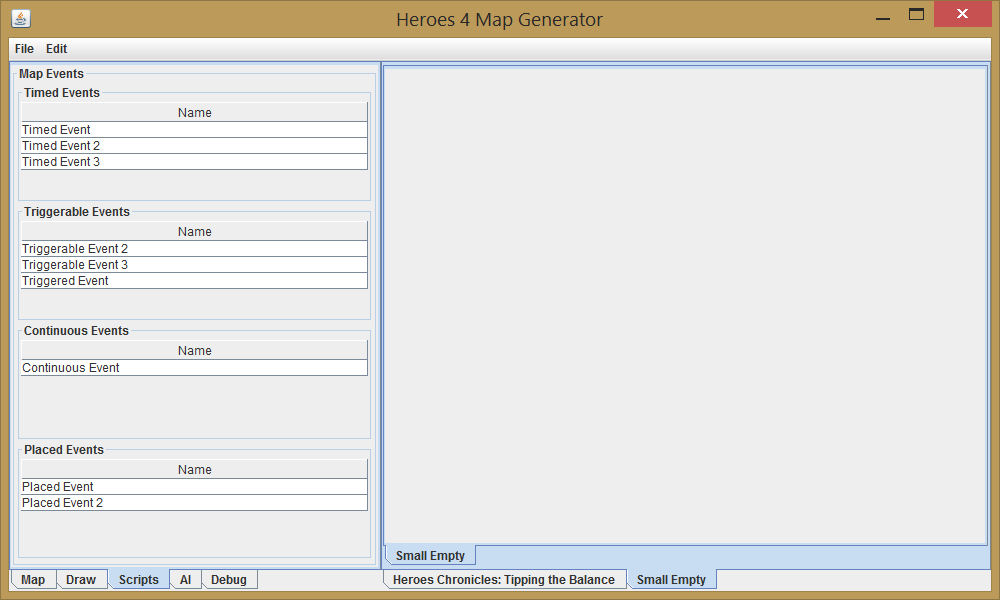 Now, I copied triggerable events, so I can only paste triggerable events, so right click on the triggerable events table, and select paste.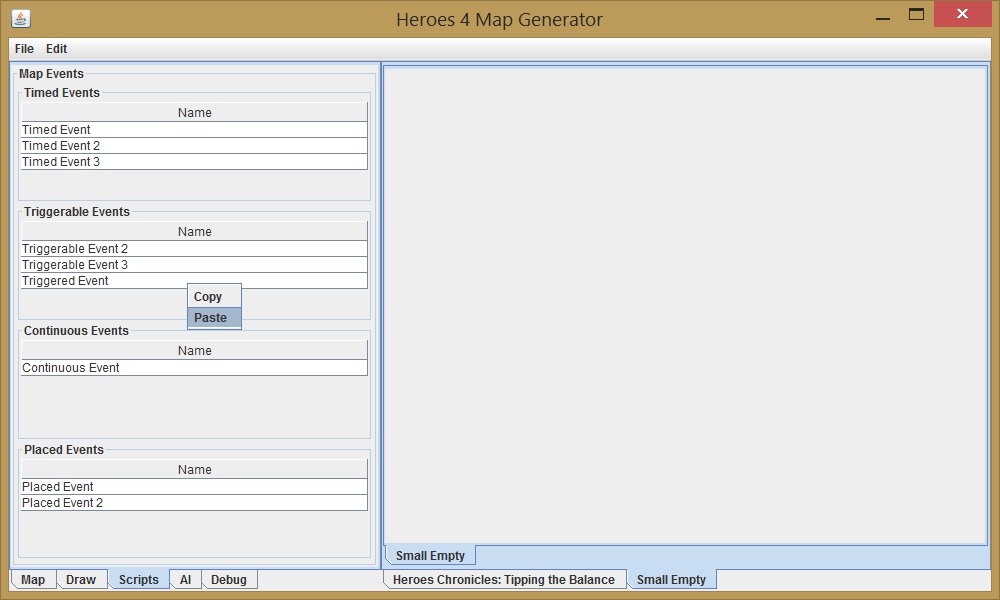 Now, all the events I copied have been copied to the map Small empty.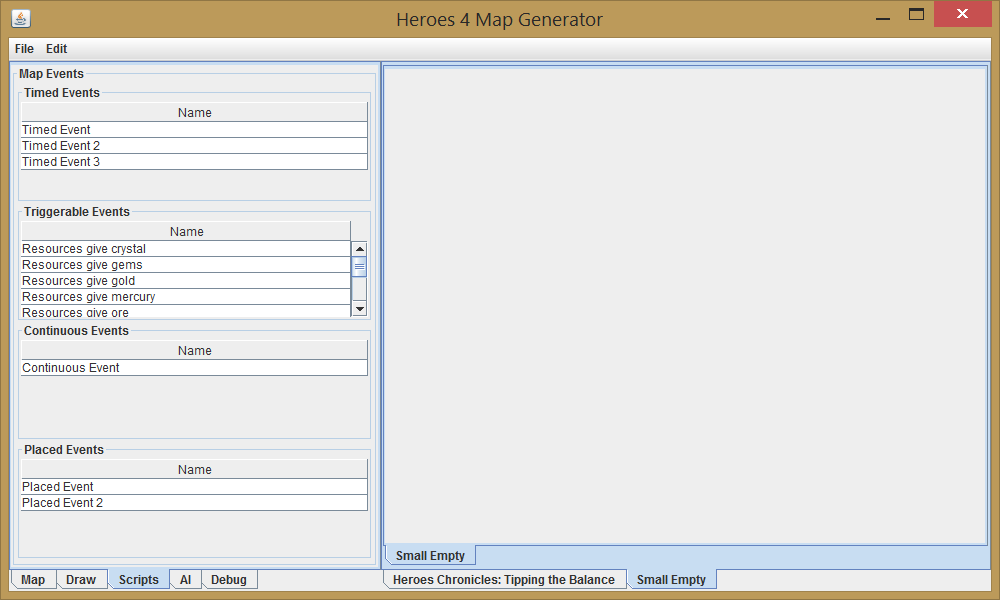 Don't forget to save or your changes won't be applied. Right now I only have save as, and no button for easy saving, but we'll get there eventually
Lastly, open the map in the editor and have a look for yourself