Here's a quick example of copying and pasting scripts.
First, open up two events, and go to their script tabs.
Next, select the scripts you would like to copy, then right click and select copy.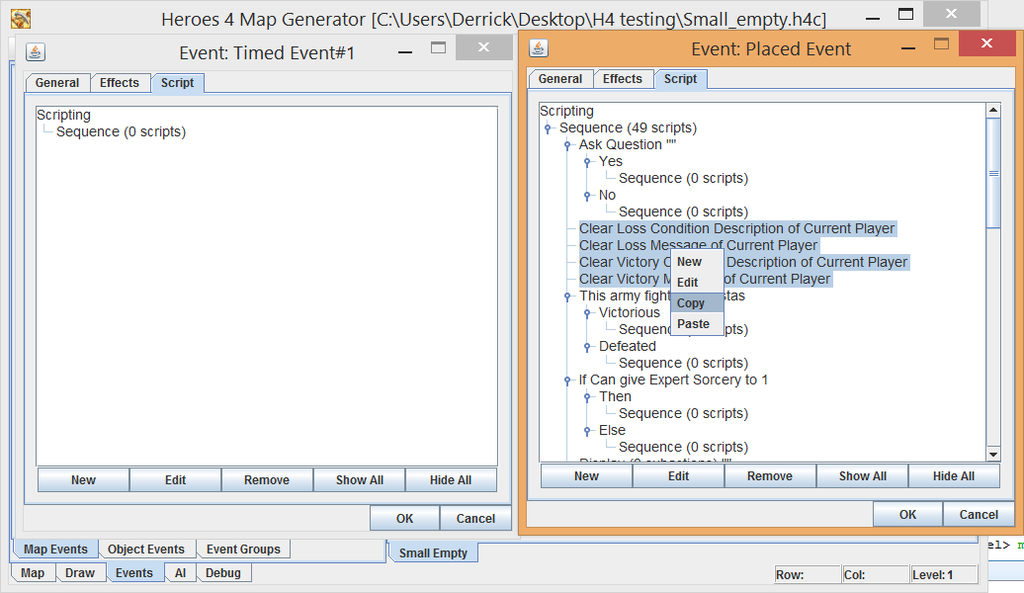 Finally, go to the other event, right click in the window, and select paste.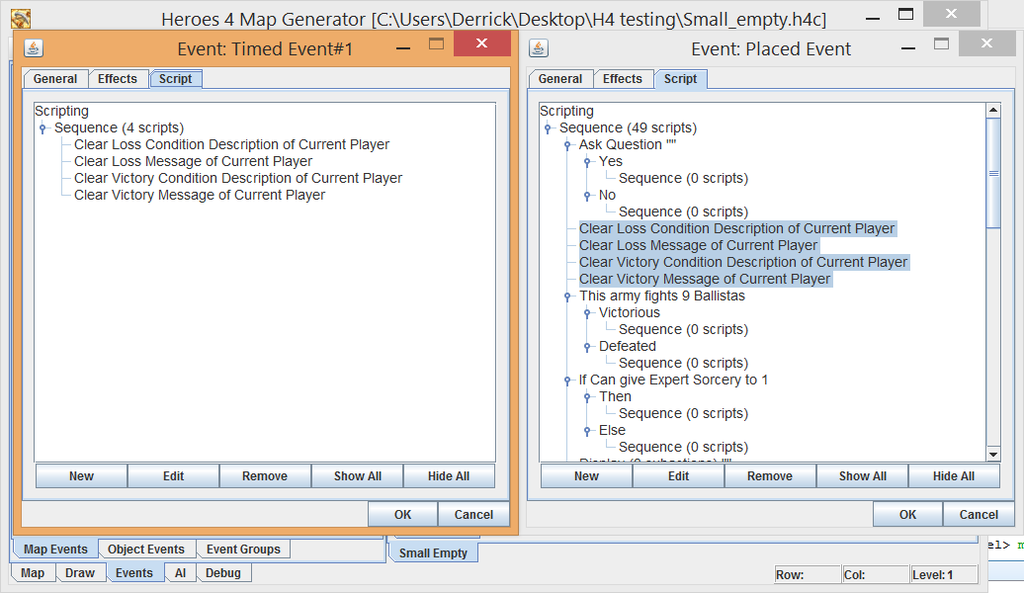 Make sure you click the "OK" button for your changes to take effect, and you've copied scripts between events
Although I just found a bug if you highlight part of a script which contains more scripts >.<
Edit: Fixed the bug.