Okay, so here are a couple screens showing the event and script displays. I've added an "Edit" option to the event tables like so: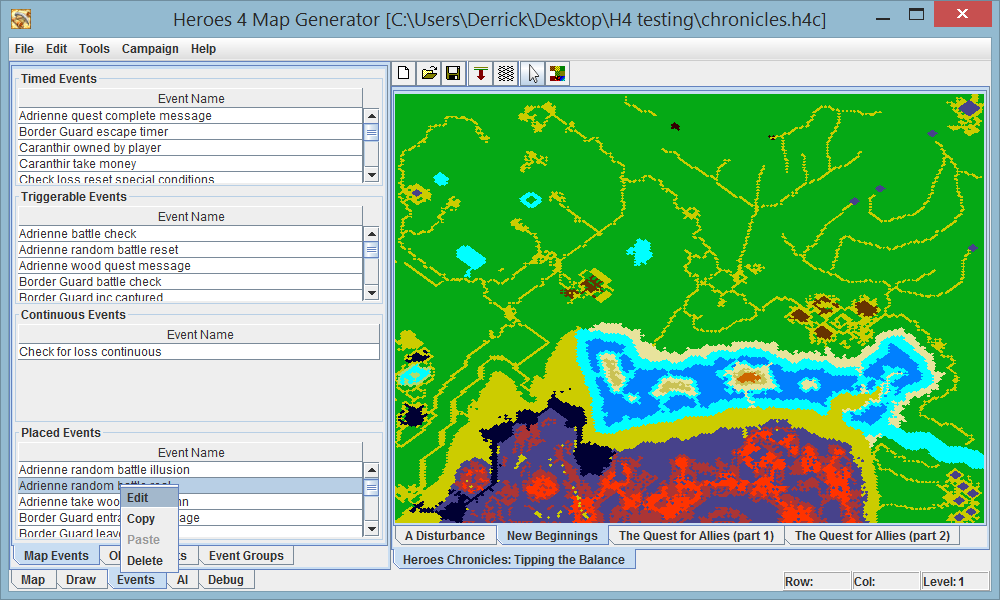 Navigate to the script tab and voila, we have the scripts in a tree view. We can collapse or expand as needed (all scripts are expanded by default).
By clicking the "Hide All" button, we can collapse all scripts down to open only the path that we wish to see. This can be helpful for a script with lots of conditionals and conditionals within conditionals.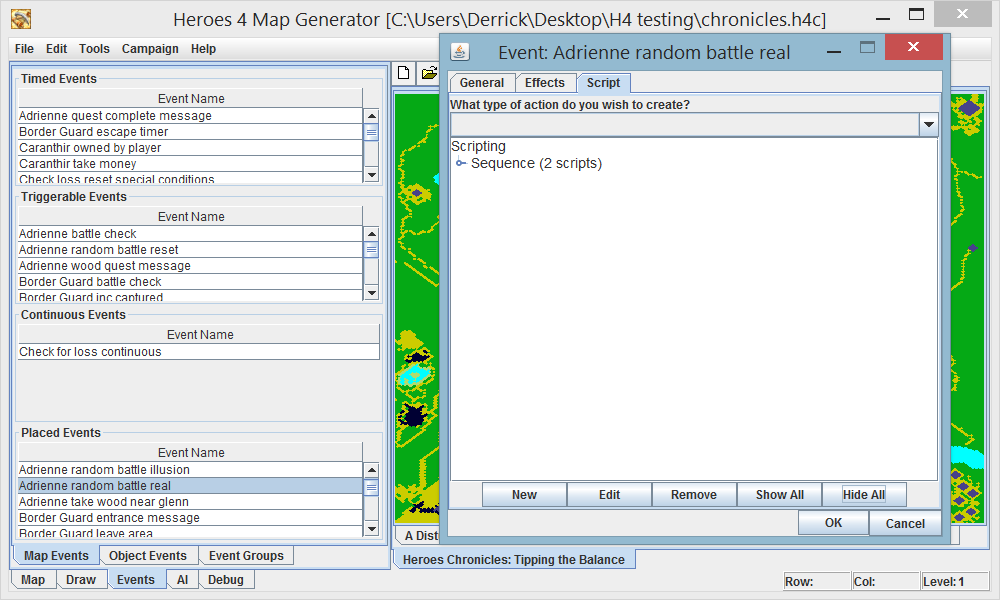 To manually expand a node, simply click the little expand icon next to the script info.
As I said before, with the tree view, there's no more need to open several scripts before you finally get to the one you want to edit, you simply go right to it
All for now