Alrighty, time for some screen caps for saving and loading quest huts. First load up a map that has a quest hut you would like to save, navigate to the Events tab, then navigate to the Object Events sub tab, then right click your quest hut and select edit.
Here's the quest hut frame, which is just emulating the one from the H4 editor. Still haven't gotten to showing scripts with the H4MG yet, so only the tabs which display text currently do anything.
Now we go to the file menu, and select Save Quest.
Now we can name it what we want (the default that comes up is the site name of the quest hut), and then save.
Now, open up a second map with a quest hut of a different type, navigate to the Object Events tab, and select and edit the quest hut.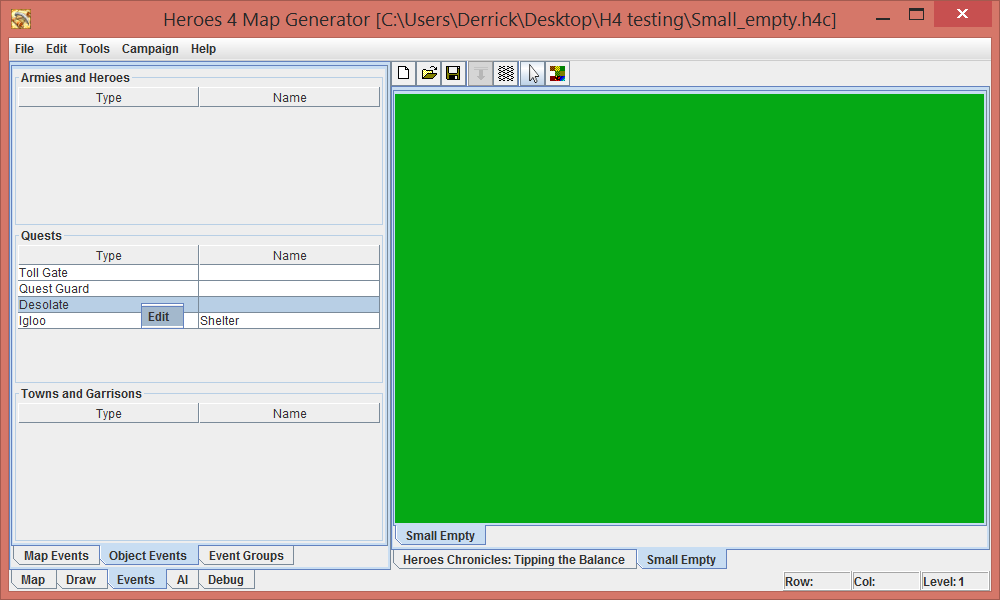 Next we go to File and select Load Quest.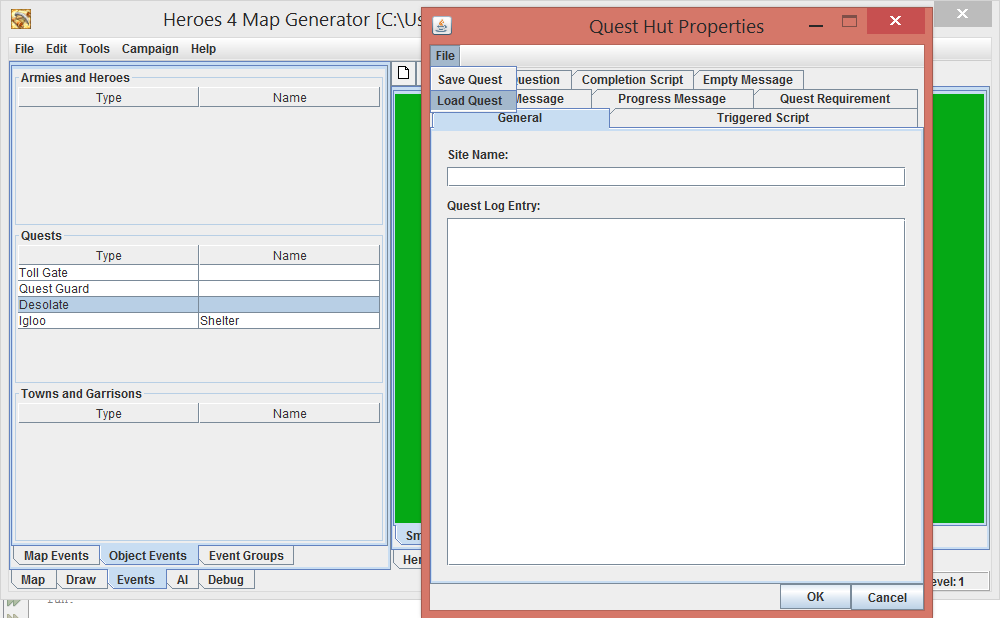 We'll select the quest hut "The Curious Chemist" shop that we just saved, and then open.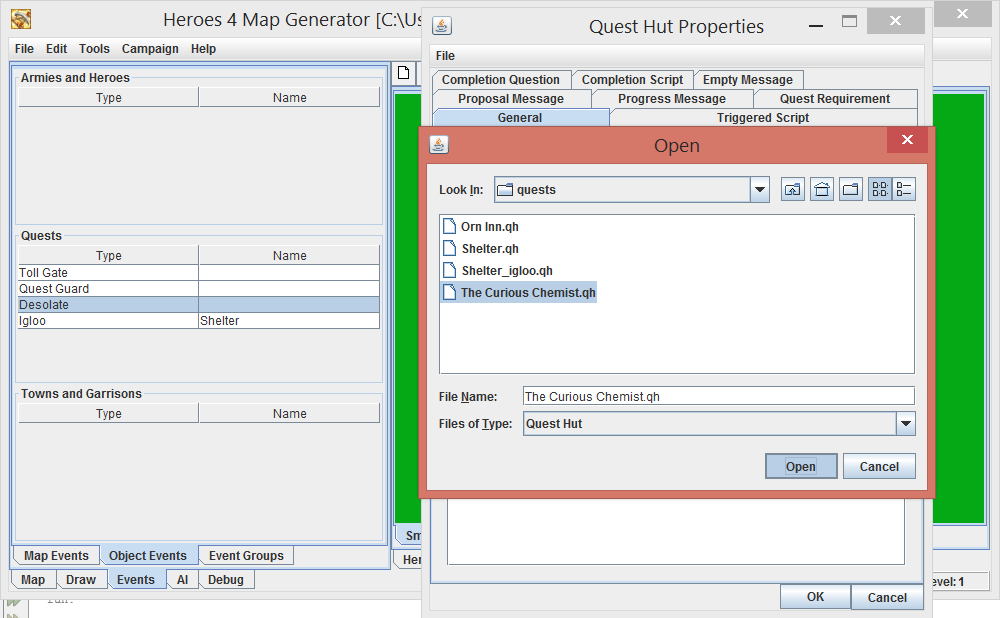 Now this different type of quest hut has all of the information and scripting of the other
Don't forget to save! (Still only "Save as" implemented).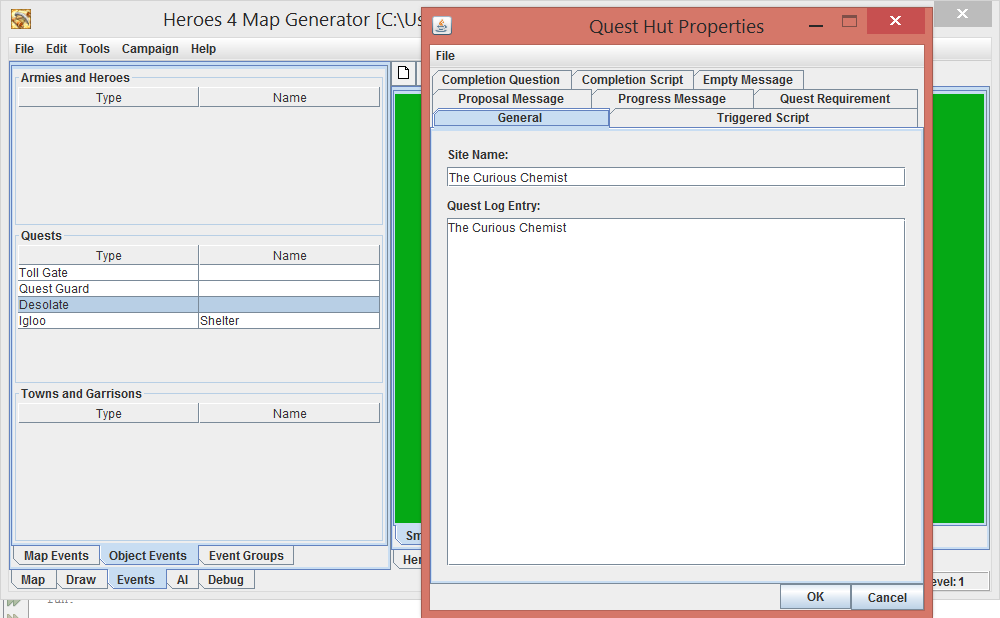 Lastly, we can go to the H4 editor to verify that the quest hut info has indeed been copied over. I copied from the quest hut type on the left (in a different map), to the quest hut on the right.
This also works for both quest guards and toll gates. I also made some tweaks to the terrain colors so that they're closer to the mini-map colors in the H4 editor.
I think next I'm going to work on putting a hero onto a triggered combat script to see if that can work. After that, I'll start working on a selection tool so we can start trying to copy / paste / move portions of one map to another map (or just somewhere else on the same map).