I've now successfully copied events between heroes. Haven't set up copying scripts between armies, but it's going to be exactly the same thing. I'll look at copying scripts between armies and heroes. I wonder how hard the game - or editor - would crash if I put a change_owner script directly on a hero?
Anyway. With the H4MG, I open up the "Army Properties" dialogue for two of my heroes (Lolindir left, and Tarnum right), then open up the respective "Hero Properties" dialogues. Next I select some of Tarnum's scripts, right click, and select "Copy."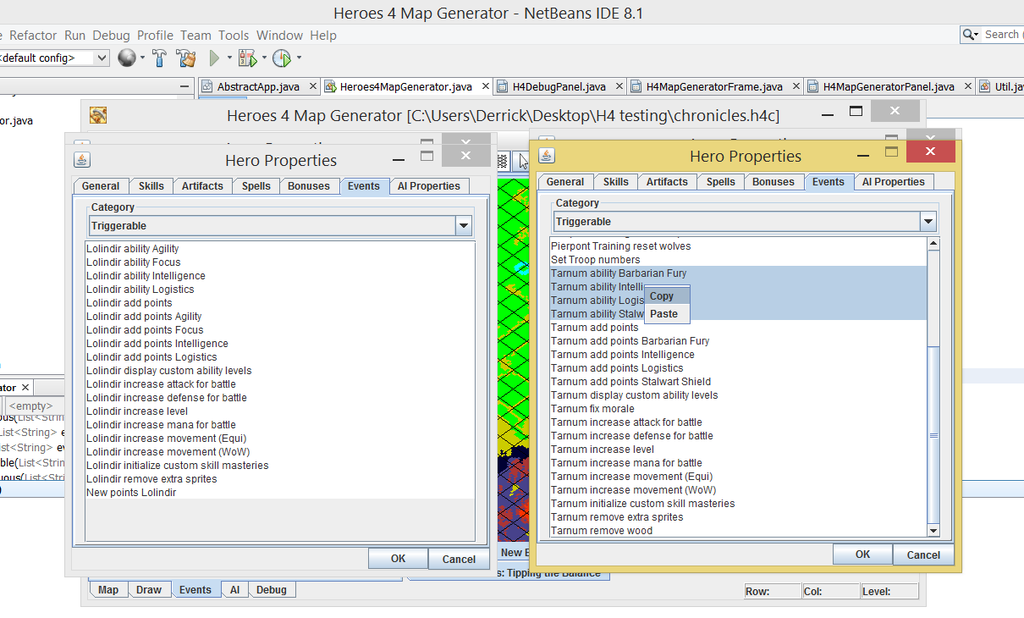 Then I move to Lolindir's window, right click, and select paste.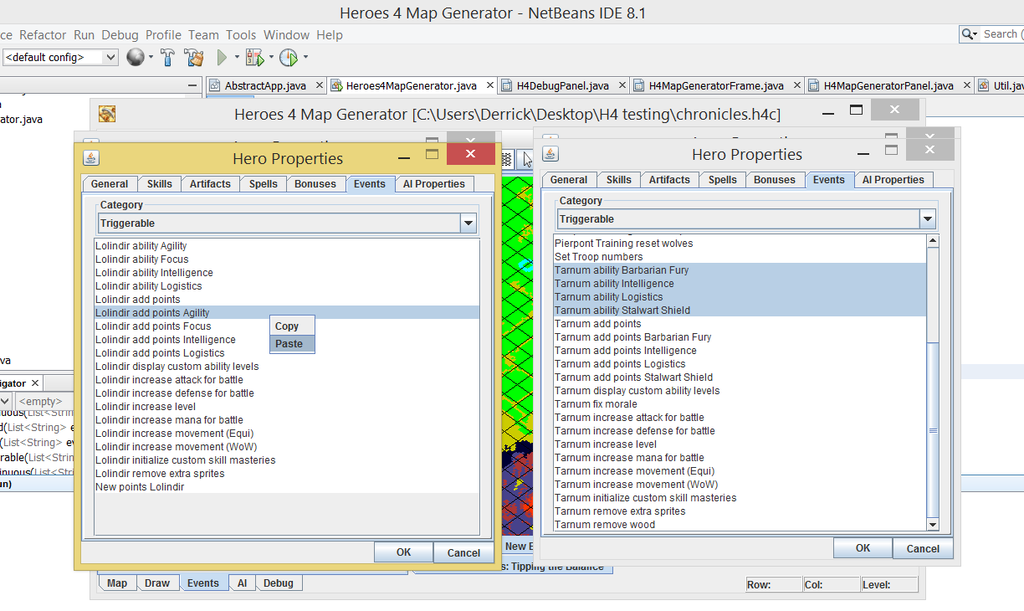 And the scripts are now on my Lolindir hero.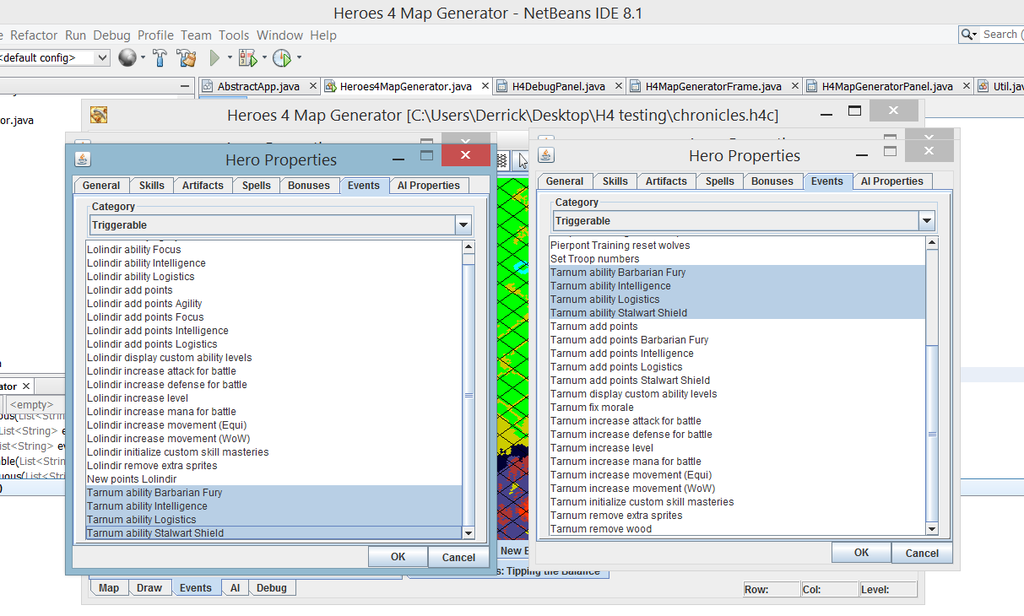 "Ok" out of the dialogues, then file -> save the map and open it in the H4 editor. I open up the events on my Lolindir hero, and voila: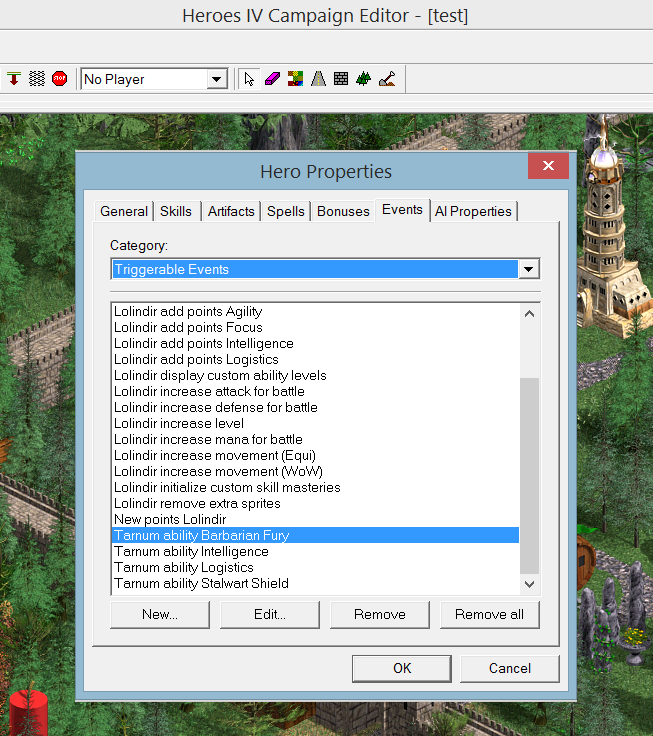 I think I'm probably going to add the hero's name to the title of the "Hero Properties" frame since we can have multiple open at once. Will probably get annoying pretty quick trying to find the right window