Update: I'm now able to show all of the adventure objects which have events. So far I have also emulated the "Army Properties" options you get when selecting an army in the editor. I still need to figure out what kind of information should actually be displayed in the tables, so feedback is appreciated. Clearly "Army" isn't exactly useful when you have many on the map, and it took me some time to find the one I was looking for. Maybe under the "Name" column (the column name can change) I should list the name of the first creature stack or hero (whichever comes first)? Under "Type" I can probably shorten it to just the important part of the object's name.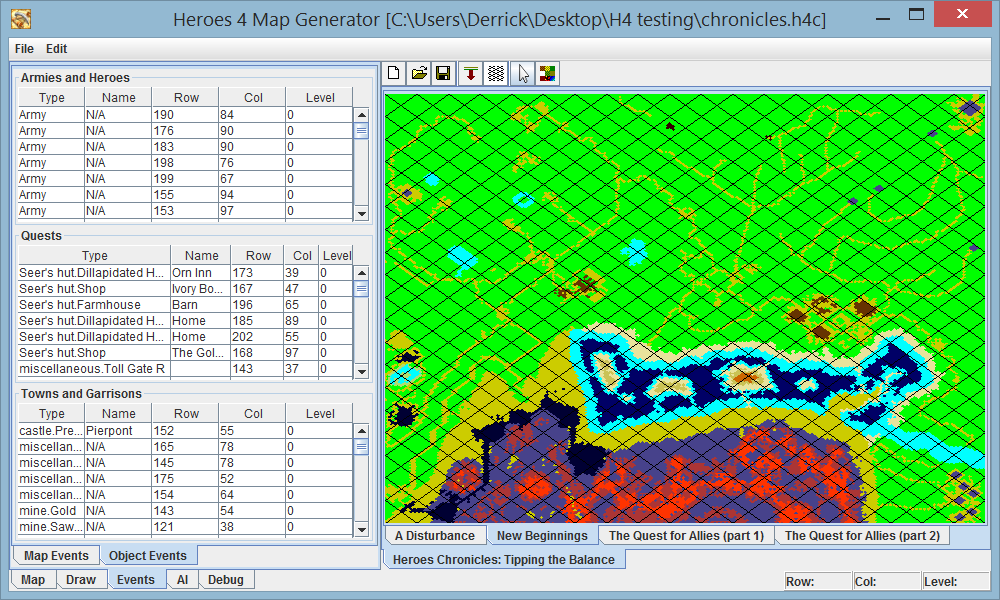 The screen shot below shows that you will be able to right click and edit any particular object (currently only works for Army objects).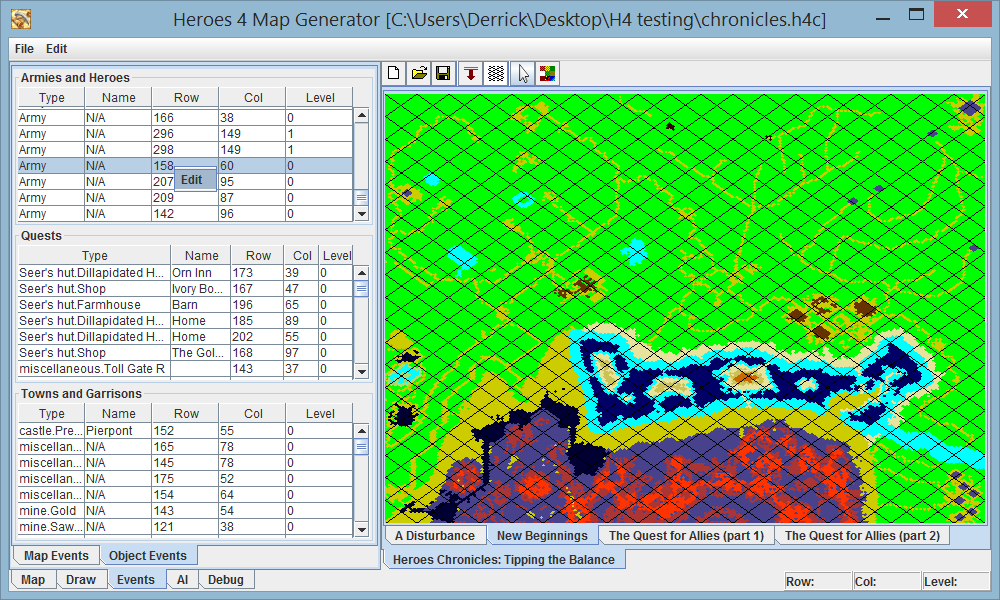 Still missing a few fields on the emulated Army Properties panel, but I'll get them filled in eventually
The number after "Male" corresponds to the Hero's class, which I haven't documented quite yet.
And you can check out the events for army objects (can't copy or anything yet).
I decided I didn't want to keep breaking my head against terrain boundary codes (at least for now) so I moved on to getting this done
I'll work on the "Hero Properties" panel next, and then look at enabling changes to the armies and heroes
At some point I'll work on displaying the actual scripts (emulating the editor unless someone else has a better idea of how to show them).