Update: I have implemented painting different terrain types, as well as changing the brush size. I still have a little work to do with getting the brush size exact, since I'm currently using the diagonal of the grid square, rather than the side, when calculating the pixel length. I also need to rotate the drawn square (if a square is the shape being used) so that it matches the grid direction.
Painting with a large brush on an XL map: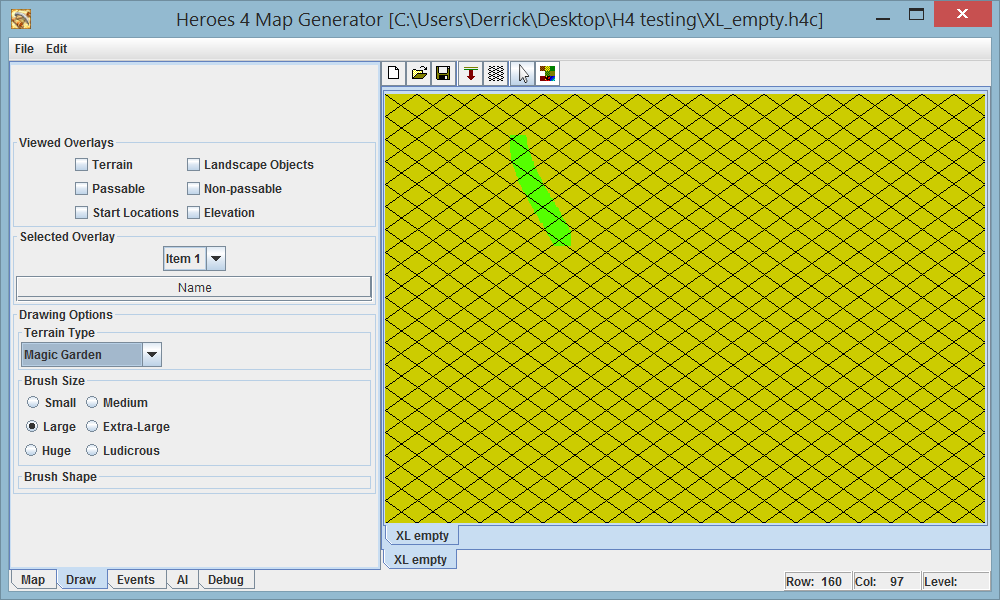 Painting with a ludicrous brush on an XL map: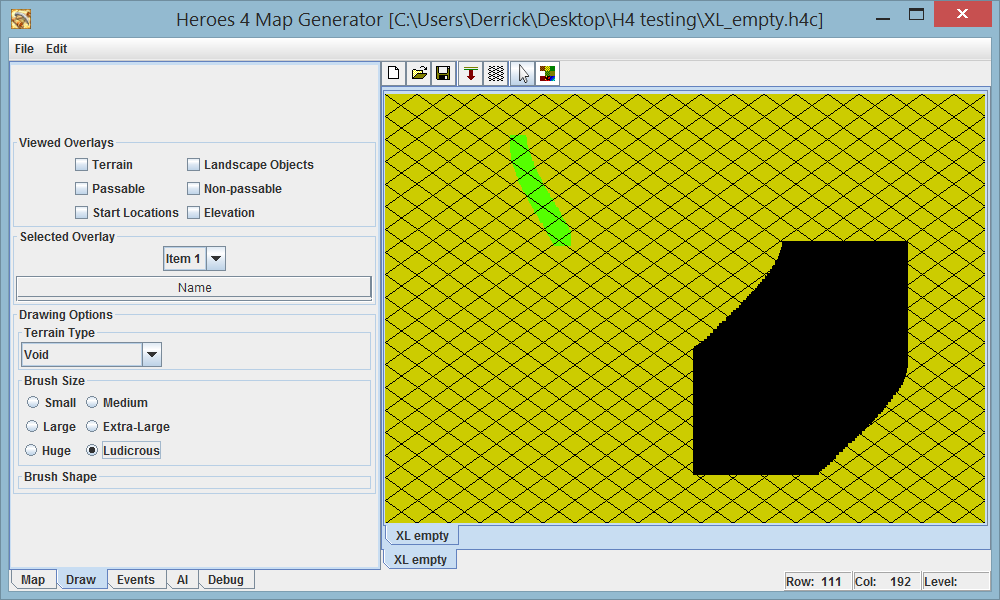 The resulting minimap in the H4 editor: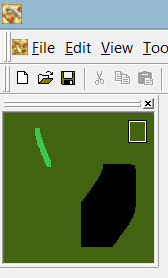 I think next I'm going to update the painting methods to handle shapes (just square and circle for now). Then I think I'll get on figuring out the boundary codes so that painting terrain can look "right."
After that, I think I'll work on showing adventure objects that contain events.