I'm currently working on a campaign, and will use this topic to post infos about the campaign and each map.
It's entitled The Tale of Young Mudgeon and takes place in the world of Axeoth, build around many of the standard campaigns and expansions. It's a very story based campaign with a lot of humor and alot of references to movies and Heroes universe. Mudgeon will find himself being involved in a series of events that'll involve him with such characters (and their respective campaigns) as Gauldoth Half-Dead and Baron Von Tarkin to name a few. I'll post a little about each map, revealing bits of the story and some screenshots. During this campaign you'll play as both a good and an evil side, getting all sides of the story.
Map 1: The Apprentice.
Reaching his 18th year our hero, young Mudgeon, has finally become the apprentice of the local wizard, Vilingu. Having waited for this moment for years, Mudgeon finds himself disapointed, as he along side his studies, is given other chores. His Master has hired a group of dwarven craftsmen to construct a fence around his old castle to keep out the wild forest animals, and Mudgeon has been given the task of collecting resources for the payment. A task he feels is leaving him little time to study magic.
Win condition: Collect 60.000 gold and 50 gems and construct a Citadel within 2 months.
2 screenshots: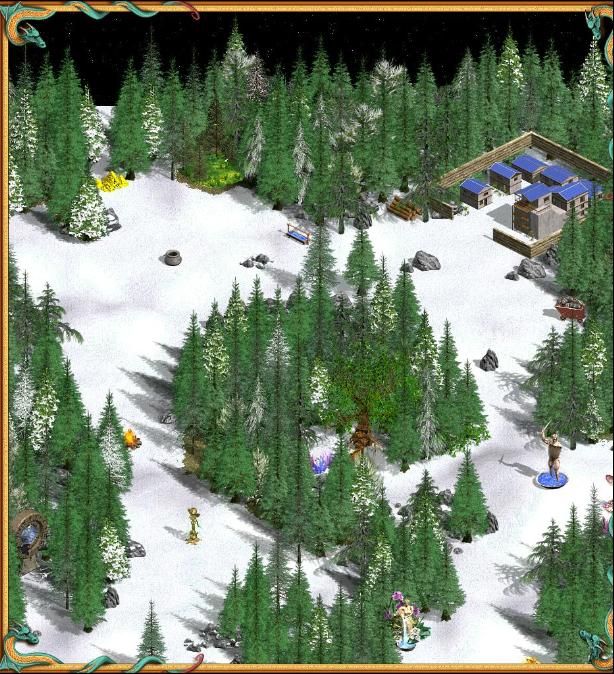 The first map will be upload in short time as a stand alone map, but can be aquired as a campaign map by PM me. (each map is made a single campaign, enabling the player to replay a single map or just one side of the story, without having to replay the entire campaign).
Do feel free to comment or ask any Q's about this campaign or each map.