Corribus wrote:

Kalah wrote:We practice equality here... don't you guys think the girls deserve a hot guys discussion?

Sure they do. In a Dream Guys thread. Which I'll never open.
I'm man enough to do what Corribus can't do.
And besides I'm always curious to see which guys girls think are hotter. Sometimes it doesn't make sense to me.
I'll start with some footballers.
Here's Fernando Torres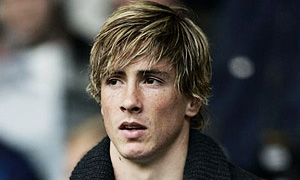 Gattuso, who is also a model in Italy:
Ronaldo, doesn't he look like Hayden Christensen?
and of course Beckham:
_____
Well ladies?