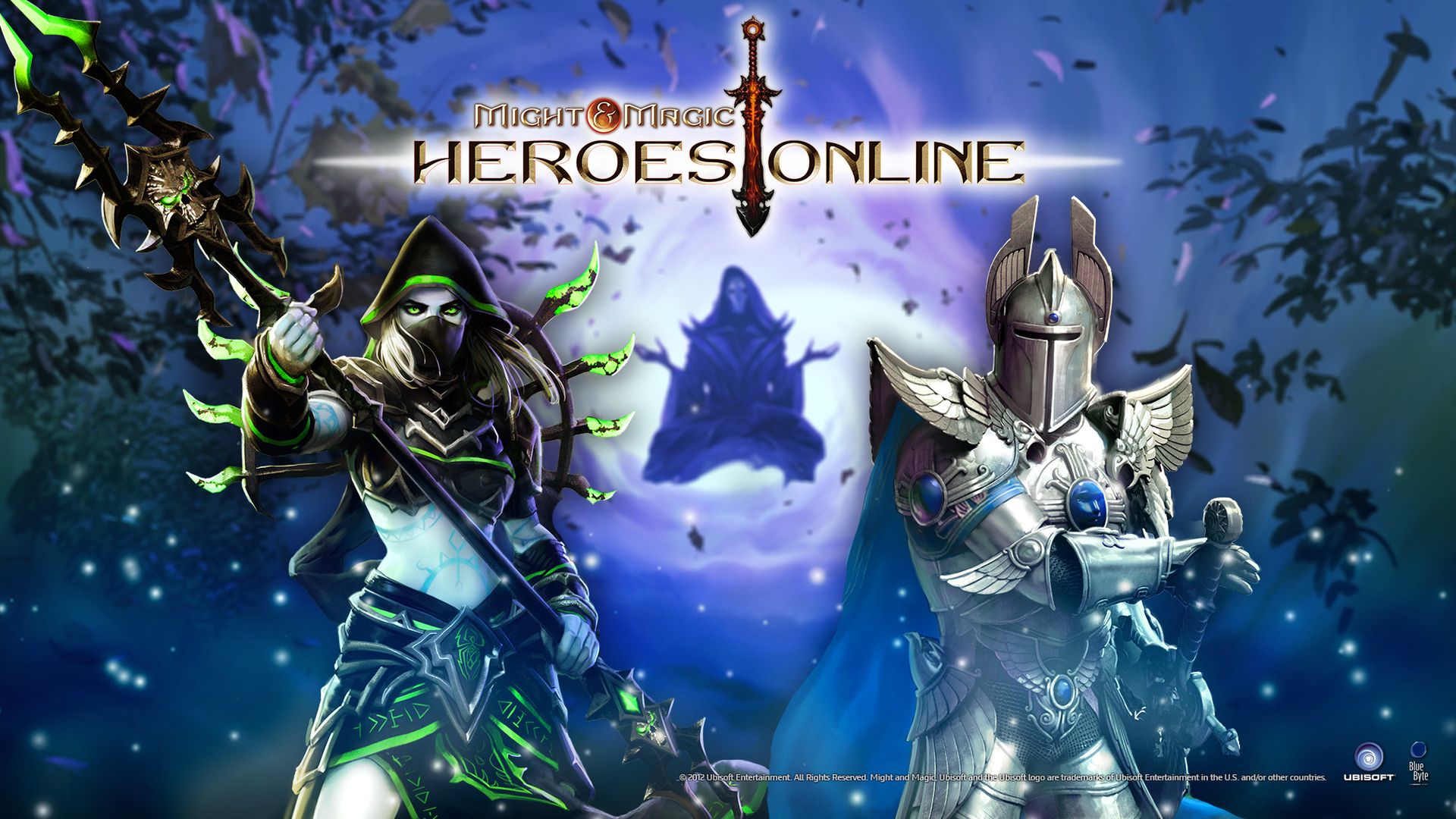 Might & Magic: Heroes Online was and browser Heroes title, based on flash and developed by Blue Byte (Anno and Settlers creators - now known as Ubisoft Mainz). Game bring back the hexes, allowed to combine 2 armies. Game had 2 factions Haven and Necropolis and you could choose your class Might (additional creature slot) or Magic (You hero received 2nd action per round).
This title received a negative reception and has been shut down on 31 December 2020 along with the Adobe Flash player.
Despite that, I enjoyed this title, liked this mix of HoMM and KB mechanics where your Hero moved in real time but battles were turn based. I liked the ability combine 2 armies, I liked the idea of quest battles that was expanded from Heroes 6, I liked the idea of limiting the amount of troops in army, I liked the soundtrack that played in background when I travelled Blackbough, Lichfells Monastery, Whispering Plains or Nar-Heresh
MM:HO even if wasn't popular it had it's own impact on this series, like flanking mechanic that was implemented in Heroes 7
Now the game is completely dead, developers didn't ported it from Flash to different engine, so now the game is lost. Even if the game was an online, it had potential to be an offline title but Ubisoft was an Ubisoft, so they didn't cared at all. Now the game is lost, maybe you can recover something from Steam version.
The only things that left are some gameplay videos on Youtube and some creature icons on Heroes Wiki
I'm just very nostalgic, I miss this title, I miss the esthetic of combined H5 & H6 styles, maybe somebody in future will made a revival version of it called M&M:Heroes Offline
I'm just leaving this here, so maybe in future somebody will reactivate it, well DoC was reactivated so there's still a hope