A thread, so we can create and share some ideas regarding specific creature designs, if going far to define some numbers, or at least the basic abilities. The names could be the sort you would expect in that game, after reading things like Hummingbard or so, you're free to make some noise too.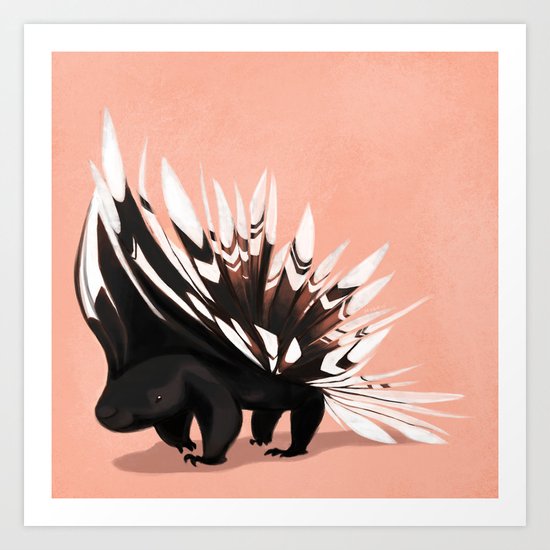 PETALCUPINE
Looks: It would look like a mix of a porcupine with a lotus flower. A lotus-like Bulbasaur with spikes and needles.
Size: Small
Color: White
Base Attack: Defender
Mana: 140
Special Attack: Hunter's Demise (activating it makes unit glows as if charges. Defense is buffed by 15%, and any unit attacking the Petalcupine with normal attackings or direct damaging Special Abilities will suffer 40% DEF damage instantly + 5% of damage inflicted returned like DoT poison for 2 turns. Dot effects don't trigger the Defense. The glow disperses the next turn)
Evolves to LOTUSCUPINE
Special Attack: Hunter's Demise (Defense buffed by 25%, 45% DEF Damage + 10% reflected DoT poison damage for 2 turns)
Evolves to NIRVANACUPINE
Special Attack: Hunter's Demise (Defense buffed by 35%, 50% DEF Damage + 15% reflected DoT poison damage for 2 turns)
RED STARS
+ 150 Defense
+ 1000 HP
+ 5% DoT Poison reflected damage
The petalcupine is a small creature with very poisonous spikes covering its body, becoming very dangerous when it assumes a defensive blooming position, making it glow like a small star. Enemies who dare attacking it will hurt themselves. The stronger their attack, the deeper will spikes sink in their flesh and the poison will linger even longer and deadlier in their bodies. Although the spikes can repel direct contact with the enemy, burns or poison cannot be repelled back to the enemy, posing a real threat to the petalcupine.