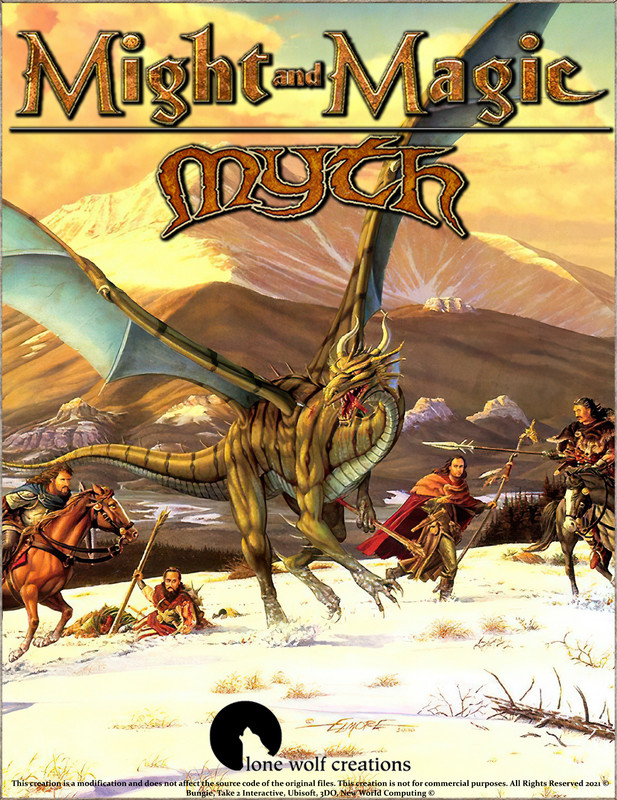 Project Name:
Might & Magic: Myth
Game:
Myth II: Soulblighter (v 1.8.4)
Release date:
12/28/2021
Might & Magic: Myth
- this is a modification based on the Might & Magic universe, developed on the game engine of the game Myth II: Soulblighter from the studio Bungie. The main feature of the modification is the port of resources from role-playing and strategy games of the series Might & Magic.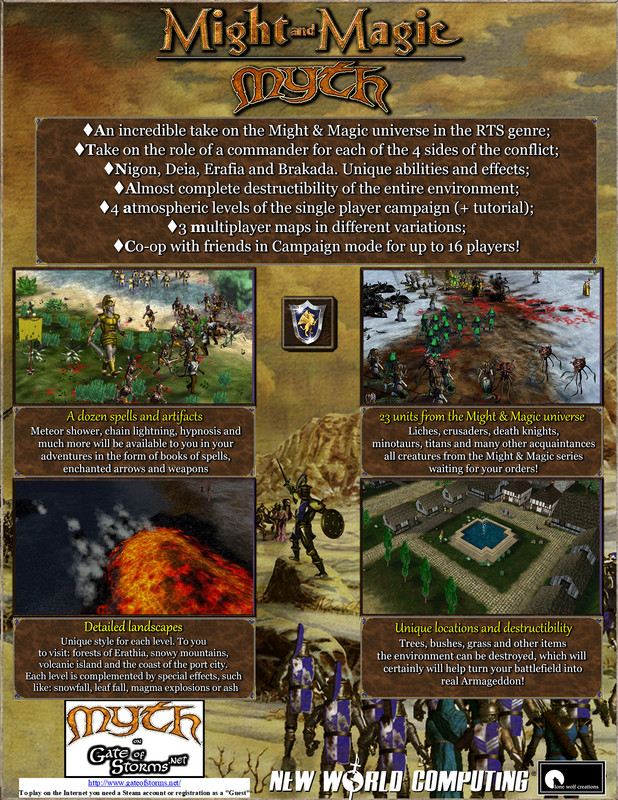 Return to Antagarich in search of an adventure in a Might & Magic universe you've never seen before.
A completely new look at all the beloved "Heroes" and RPG "Might and Magic" in the genre of "real time strategy". The player will have 4 difficult levels of a single player campaign, in which the player will be able to play as: Knights of Erathia, Monsters of Nigon, Sorcerers of Bracada and Necromancers of Deia.
The modification contains both a single player campaign and multiplayer:
v Single player campaign consists of 4 levels (+ training);
v Multiplayer consists of 3 maps: 2 maps recreated from scratch from Bungie and one from a group of cartographers;
v In total, there are 23 new combat units in the modification;
v More than 10 spells and artifacts that your units can use;
v Great soundtrack by Paul Romero and Rob King, both from Heroes of Might & Magic III and Might & Magic VI and Might & Magic VII;
v Destruction: trees, plants, bushes, grass. The player will be able to really smash everything that is on the level (well, almost).
v All stories in the presented campaigns do not depend in any way on the main plots of all games in the Might & Magic universe. The modification features different stories written by the modification developers themselves.
Download Might & Magic - Myth (standalone):
Download Link
Official Project Site:
Click on This Link