Seven months later, we were finally able to present our large project - Might & Magic: Myth.
The work is just beginning to gain momentum and we hope that we will be able to see it through to the end and not abandon this brainchild.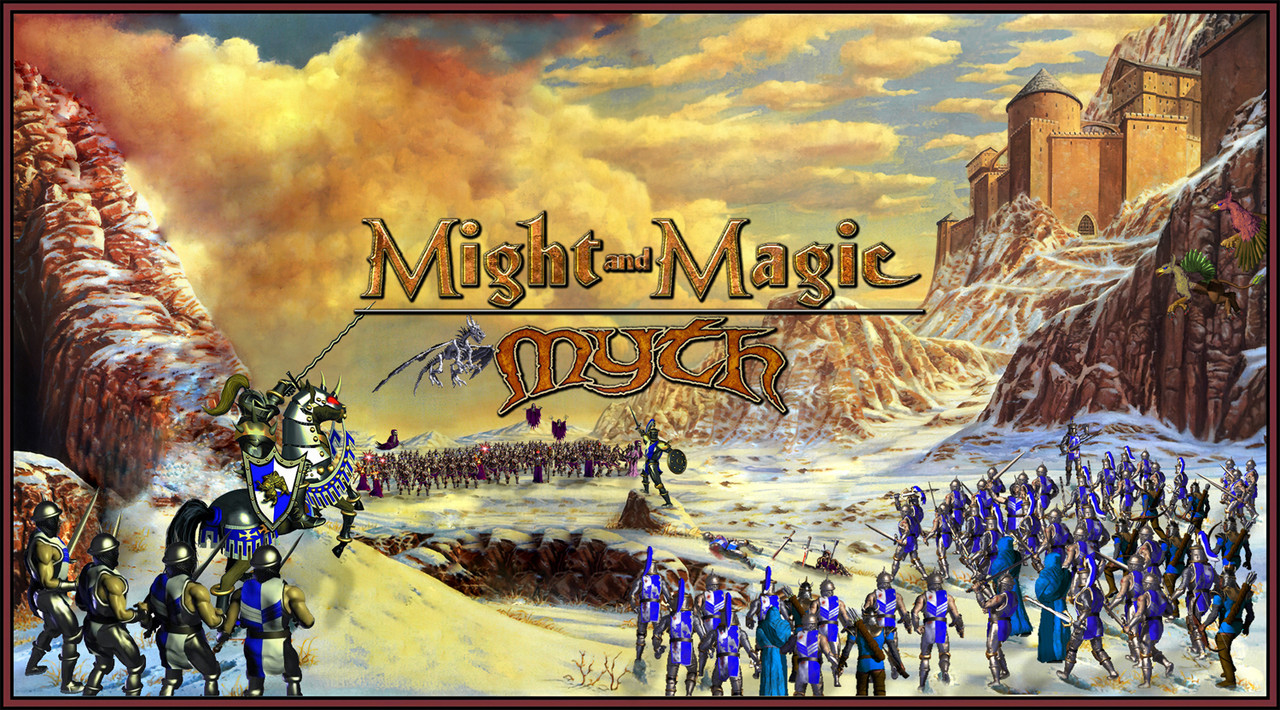 Might & Magic: Myth
- this is a modification of the universe M&M, being developed on game engine Myth II: Soulblighter from Bungie Studios. The main feature of the modification is the "porting" of resources from games M&M on real time strategy engine.
Project Name:
Might & Magic: Myth
Game:
Myth II: Soulblighter (v 1.8.3)
Release date:
TBA
Demo release:
Late August 2021
I always interested to see what an M&M series can be look like if it were a real-time strategy rather than a turn-based strategy. Plus. In addition to all this, M&M has many unique and interesting creatures that are close in spirit to the Myth. In this project, I have the opportunity not only to show the light side of M&M, but also the dark side. With bloody battles that the player can see with their own eyes.
The project is aimed at fans of the Heroes of Might & Magic series. In my free time, I periodically work on this modification, which I really want to call a standalone mod, but unfortunately I have no idea how Take 2 or Ubisoft will react. A mod is considered legal if it is distributed free of charge, which is natural for this project. Myth is RTS / RTT. There is no construction in it. In each task, you are given an army of Heroes and warriors who can pick up artifacts, become veterans and gain experience, and learn new spells. It's the same with M&M: Myth.
Official Project Site / Screenshots & About Project
Might & Magic: Myth - Gameplay Demonstration / Watch on YouTube
Might & Magic: Myth - Multiplayer Demonstration / Watch on YouTube
Might & Magic: Myth - Nailed Snow (Lost Bungie Map) / Watch on YouTube