------------------------------------------------
The game is now available on
Steam
!
------------------------------------------------
Hello everyone,
I've seen amazing projects displayed on this forum over the years, and finally I would like to introduce you to mine!
It's a new game I developed, called Arcante.
First of all, I'm obsessed with Might and Magic 6 to 8, I played them since I was a little kid and I ended up completing them at least once a year (I'm quite nostalgic, but I bet you guys are too).
My plan was not to copy the M&M games (also because by myself, I would never be able to make one as good), but to make a new one. So Arcante is the result of me trying to reproduce the feeling of old M&M games, thus you won't find any element of it that is equal, but many aspects of it that are familiar.
I think that screenshots are better than me explaining things, so: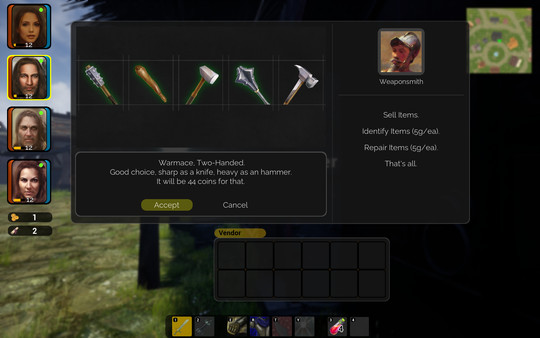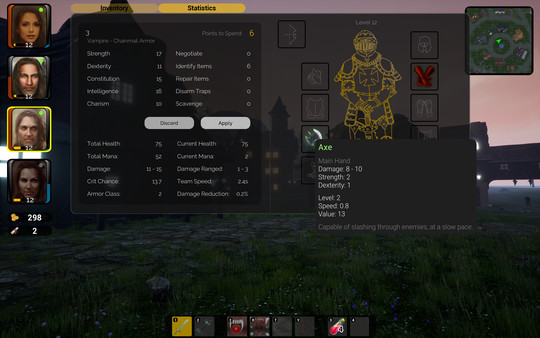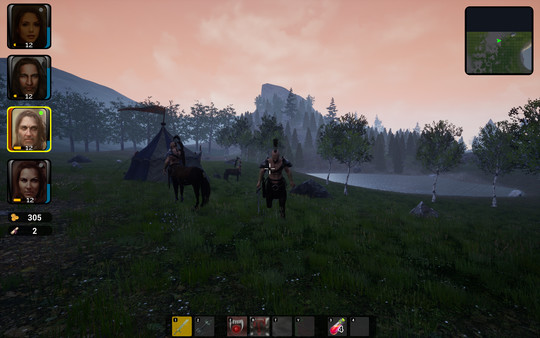 The path is unclear, you will likely die a lot, the combat system is meant to be very dynamic, you will go from house to house in search of tips and you'll end up trying to interact with every rock
It's not turn based, as I never played the old M&M like that, I used to run around a lot, trying to dodge everything.
I'd be really glad to know what do you guys think, especially if you have suggestions (currently it's listed as coming-soon on steam, I still have some time before it goes live).
Also, it's my first game, I had no experience before this one, and what I'm most worried about is that beta-testers seems scared, giving it up quickly because they cannot understand how to play it (you need to read carefully and explore a lot). So I think that your feedback will be vital!
Thank you all for keeping this forum alive.