I got the GOG version of MM6 and it runs brilliantly on my Win 8.1 (albeit requires Win XP SP3 compatibility mode). The framerate is silk smooth, ant alt-tabbing and coming back don't break anything.
But in my non-GOG MM7 and MM8 the framerate is somewhat clunky, and alt-tabbing leads to this: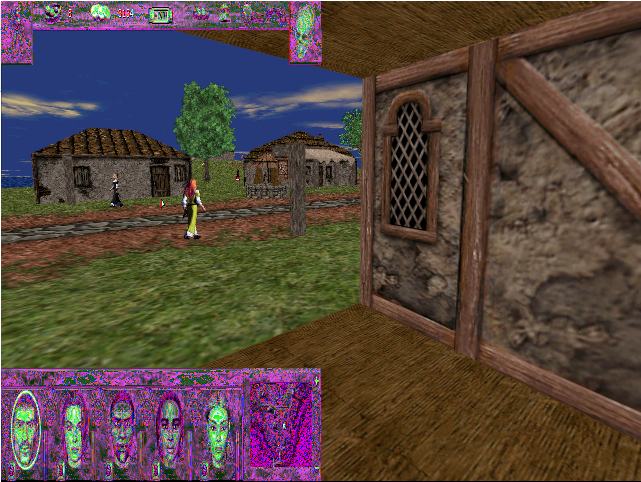 All 3 games are Grayface'd and have the same compatibility mode set for them (Win XP SP3). Is there something I can do to replicate the effect I have in MM6? MM8 is the most essential, as it serves as the base for the merge.