MMT 2012 Report
Hello everyone! A lot has been happening with Might and Magic Tribute over the past few months, and we would like to update everyone on the progress of MMT as to where we stand at this point in time. Here are the major updates:
Welcome Home MMT
It's been six months since we moved from Castle Gobs to our temporary forums. Although the discussion was able to continue, the problem of actually having a primary location for the project remained.
We finally decided to give Might and Magic Tribute a home. It's still in a transitory phase, but at the moment has most of its functionality. Check it out here.
http://www.mmtribute.com/
Dialogue System
Akkarin, a coder for the MMT team, nailed out the basics of the MMT dialogue system in UDK.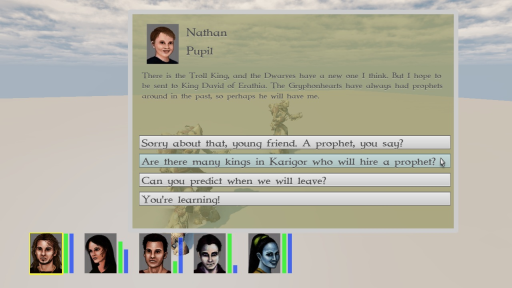 He kept the structure in place, so most of the dialogues from the previous MMT versions can be transferred over, saving a lot of unnecessary work. In this dialogue system there can be different dialogue texts and dialogue options depending on conditions like race, gender, amount of gold, or number of skillpoints! So think twice before you send your Necromancer to knock on the door of that Cleric of the Sun.
Also, certain actions can be performed through dialogues, e.g. increase/decrease amount of gold, increase experience of each character, learn skill, set level of expertise of certain skill (expert, master, grandmaster)
Karigor… isn't that an island?
Many people know about Might and Magic Tributes almost controversial decision to call the lands north of Jadame Karigor. Some fans didn't care; others considered a nuance, while others named it as blatantly disregarding game lore.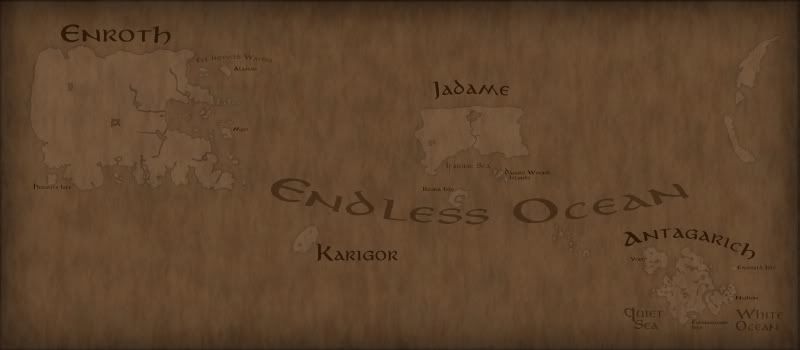 We have decided that evidence entirely supports that Karigor is an island nation. Our goal is to make Might and Magic Tribute as lore-friendly as possible. Although there are possible work-arounds to the lore, we believe the best way is to respect that Karigor is an island far off the coast of Enroth, and to rename the lands of MMT.
For now, the chief theatre will simply be referenced as Continent Five, or more simply Cont-5, as it is the fifth major land on Enroth. A new name will be decided at a later date. Karigor will likely still be a playable region in MMT, but more on that will come in time.
Modeling
A long time project contributor, Sinbad will continue his work on MMT project. With UDK the standards are even a bit higher than before. For his project, he's been working on the exterior of the first dungeon the players will encounter, the massive pyramid-like structure called the Abandoned Temple.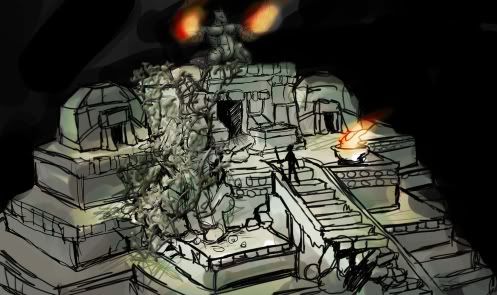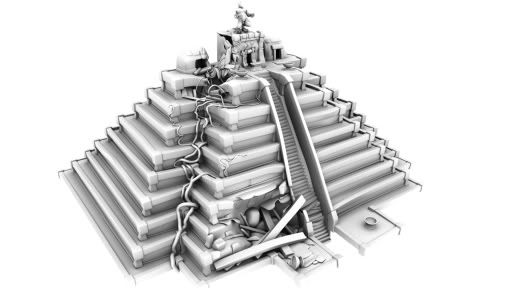 As of today, Sinbad has completed the model… it is in the process of being implemented.
Creating Serenity
Serenity is the starting zone for Might and Magic Tribute. Basic terra-forming has been completed. Prototyping has begun. For those who don't know, prototyping is the process of laying out the maps basic objects (buildings, fountains, etc.) in both relative position and proportion.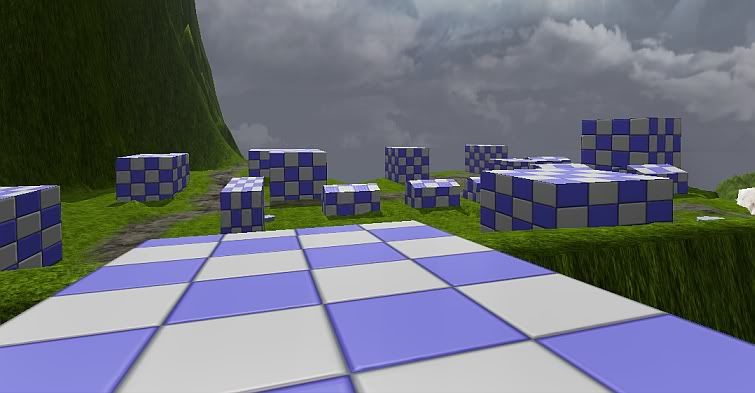 Serenity will be the first demo released for Might and Magic Tribute. We are still shooting to have a playable demo in the hands of Fans this summer, as it is stated on the calendar on the website.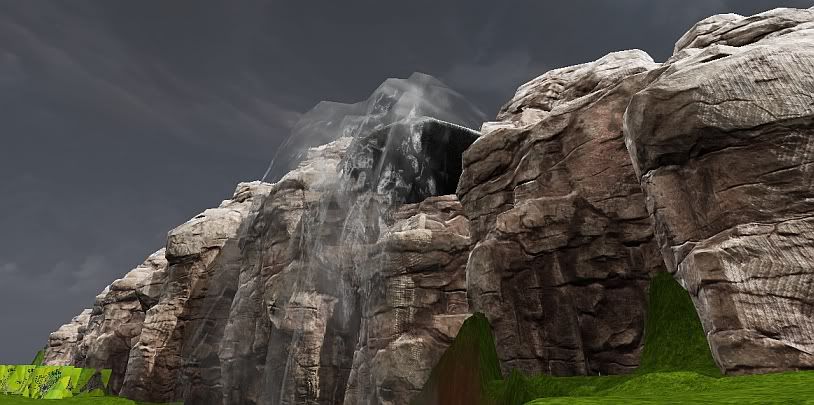 Conclusion
And that is what has happened so far. As always, we will ask for the community's aid and support throughout the game development, from contributing resources, to suggesting game ideas, or even helping to advertise the project!
Might and Magic Eternal,
~Asomath
E-Mail:
asomath@mmtribute.com
Website:
http://www.mmtribute.com/
Forums:
http://mmtribute.forumotion.com/
Facebook:
http://www.facebook.com/pages/Might-and ... 8756884911
Twitter:
https://twitter.com/BookOfCeth